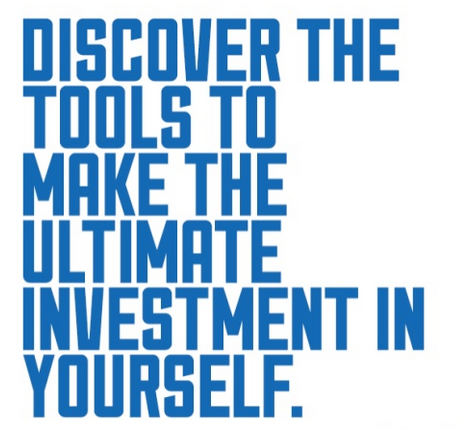 THE 3 N'S YOU WANT TO SEE IN YOUR BUSINESS
No Quotas because you never want to miss a payday
No Passups because you never want to giveaway valuable teammates
No misunderstandings because you never want to lose valuable friendships
In PIE we don't have monthly quotas because it's your business and you should go at your pace because it is not a race. We don't have passups or give aways because we want you to build solid relationships with your teammates, we recognize you worked hard to help that person get into business and we want you to be rewarded in perpetuity. And we don't want you to have any misunderstandings with the people you care most about, your relationships are more valuable than money and we don't want business to get in the way, so we have decided we will do all the explaining for you.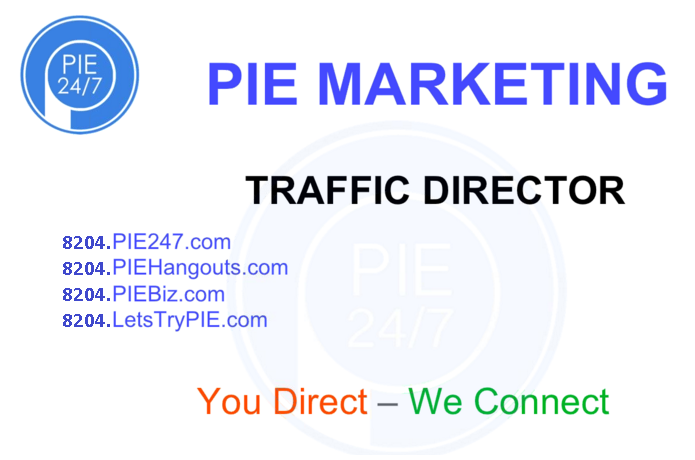 YOU DIRECT, WE CONNECT
AFFORDABLE – EDUCATIONAL – REWARDING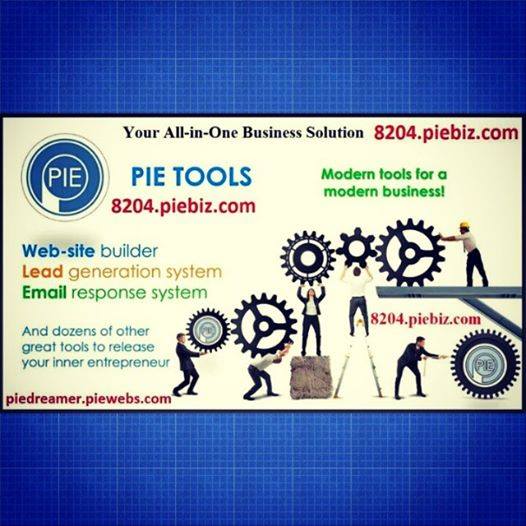 What Am I Selling?
THE ENTREPRENEURIAL BUSINESS ACADEMY
The Entrepreneurial Business Academy is the world's first Complete Business Center and provides you with the entrepreneurial mindset, the entrepreneurial look and the entrepreneurial income. Combined they allow you to think, look and earn like a fortune 500 company.
You won't find this many professional tools anywhere else on the planet and you get it total access with one login. The EBA platform was carefully assembled to provide you with the most powerful cutting-edge tools to build your brand. All the top Internet marketing professionals and businesses use what PIE offers.
All our services are immediately delivered and are cloud based so our end users have nothing to download or install.
The services we offer are needed by virtually everybody not just business owners. Every business needs an online presence, all future entrepreneurs need to brand their business online, and every person – single parents, employed, unemployed, veterans, marginalized, disenfranchised, because EVERYBODY will Google you and you need to build your brand so you're prepared for when the right opportunity comes along.
OVER A DOZEN VALUABLE SERVICES
Here are just few of the services you receive for $1.43 a day:
PIE WEBS
PIE Webs™ may be the best drag & drop point & click website builder on the planet giving you complete control over your content. You can build a professional multi page responsive site in minutes.
168-DAY CHALLENGE
The 168-Day Challenge may be the worlds best success habit-forming tool ever conceived and emphasizes accountability, productivity, and results. Learn the habits of billionaires in just 15 minutes a day.
PIE LEAD PAGES
Having an arsenal of great lead pages is one of the best ways to prospect for new customers and keep current ones informed. Creating professional lead pages is a breeze with our easy to use drag & drop point & click interfaces.
PIE Mentorship
The Entrepreneurial Business Academy provides world-class mentorship that includes; Tutorials, Trainings, interactive tools, live webinars and daily coaching.
PIE Blog
A blog site is a way for you to show your audience you are an expert in your chosen field and to provide ongoing relevant information.
PIE Messaging
Includes both PIE SMS and PIE Email allowing you to instantaneously communicate with your clients or customers from any connected device anywhere in world in just minutes. Use your mobile, tablet or computer to access our professionally pre-written letters to increase conversions and maintain the retention of current buyers.
PIE LEAD PAGES
Whether seeking customers or prospects for future business opportunities, you can't afford to operate blind. The more you know about the people you interact with the better your chances of a successful outcome. This requires work, and PIE Leads make it easy for you to stay organized and focused on this task.
PIE BRANDING
Without a graphic design background it might take you a long time to develop and project the right image for your enterprise. PIE Branding lets you create professional-grade collateral efficiently so you can focus on your core business.
You also receive PIE Analytics, PIE APPS , PIE Meetup, PIE ROTATOR, PIE DOMAINS and more with your subscription.
Imagine all this for just a $1.43 a day and just one login!
Separately comparable services could cost between $400 and $1200 ($42 a day) from our competitors. To make matters worse you would need to buy them from multiple sources and would need multiple logins.
YOUR MARKETING TOOLS ARE FREE
You Need Marketing Tools
As an IBO we include everything you need to run your profitable PIE business.
Personalized websites to market PIE:
8204.PIE247.com – your corporate site
8204.PIEBiz.com – your business building site
8204.PIELeads.com – your lead capture site
8204.PIEHangouts.com – your video information site
8204.LetsTryPIE.com - Use it and you prove it
8204.LetsTryPIE.com completely eliminates every risk associated with joining a Multi Level Marketing company because it gives your prospect the opportunity to answer every unknown question by allowing them to "Try It Until You Buy It".
All these sites are designed for you to use to build interest for both the user and the business builder.
3 Questions to help you decide:
1. Do you need more money than you have right now?
2. Do you know 3 or more friends that could use more money than they have right now?
3. Do you have $50 to get started in your very own business right now?
What is your answer?
NO - TRY IT FOR FREE
YES - SIGN UP NOW!