Gear Up Cebu
---
---
Gear Up is a merchandising business that provides quality and affordable motorcycle protective equipment intended for the local motorcycle market. It was founded in 2012 after a thorough study in the preceding years that concluded the need for affordable safety gears for the local riding community.Gear Up is run by a team of dedicated Filipino riders/entrepreneurs with a common goal of promoting safe and responsible motorcycle riding. Gear Up strongly encourages law-abiding road use, courteous and disciplined behavior towards other road users, continuous improvement in riding skills and the use of motorcycle safety gears.
Facebook: https://www.facebook.com/GU.Cebu/timeline
---
"Riding gears are often cheaper than hospital bills."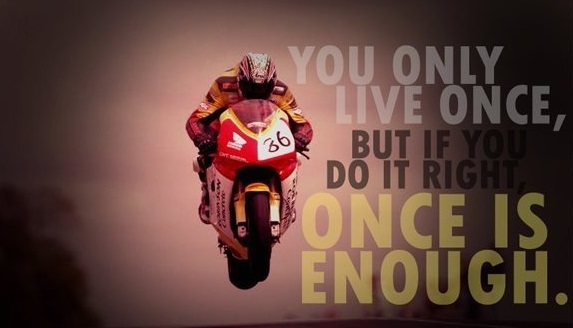 ---
PRODUCTS:
Boots and shoes
Protective and fashionable rider footwear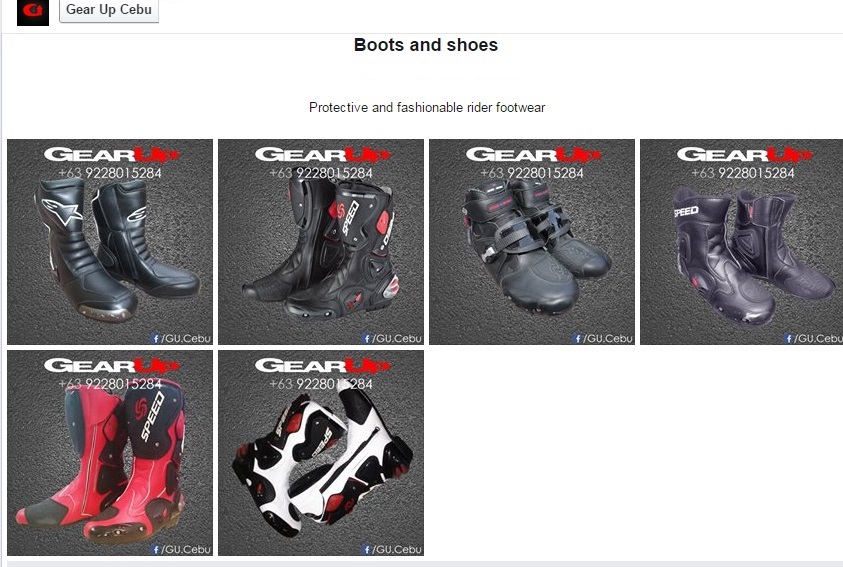 ---
Jackets and body armors
Body armors and riding jackets with various features, all with impact-absorption components at critical impact areas
---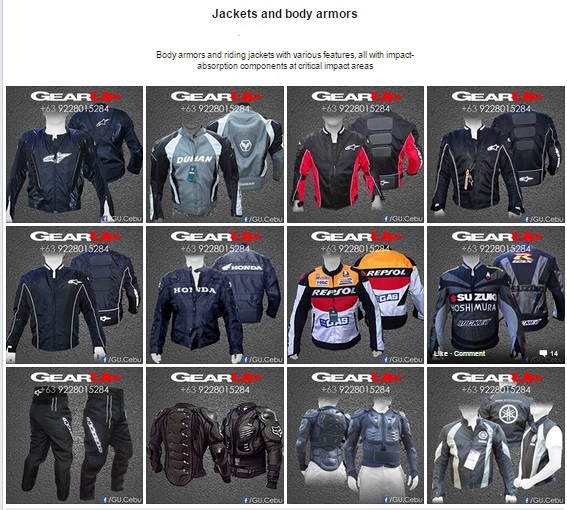 ---
Knee and Elbow Protection
High-quality and proven protection for your knees, shins, and elbows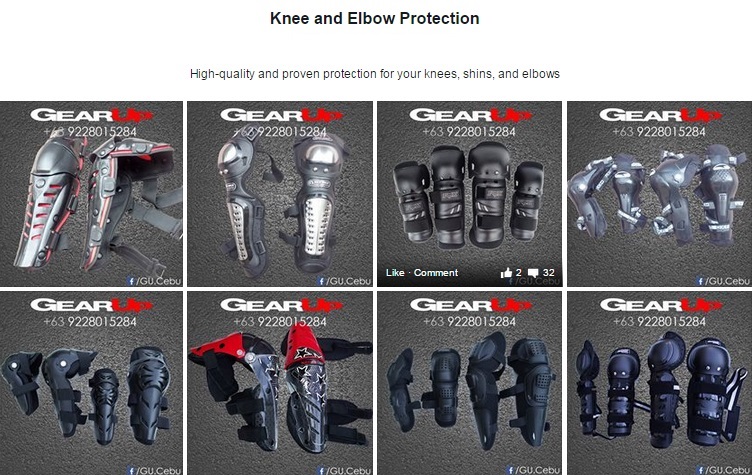 ---
Bags (backpacks, leg bags, belt bags, etc.)
Packing gears for active motorcycle riders (backpacks, leg bags, belt bags, etc.)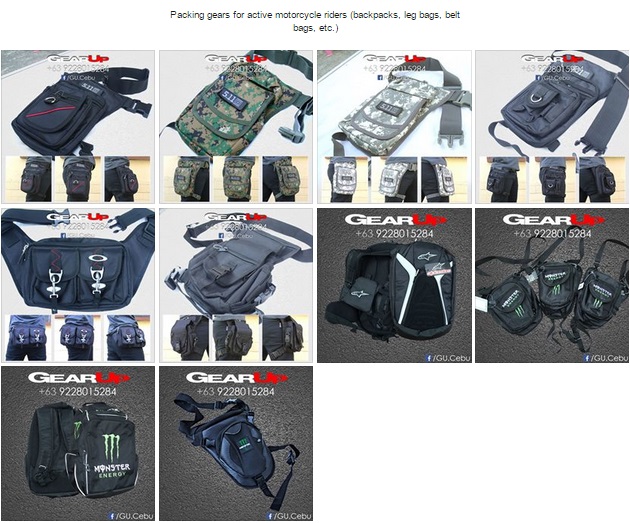 ---
Gloves
Varying riding gloves with damage-reducing features and grip/lever friendly materials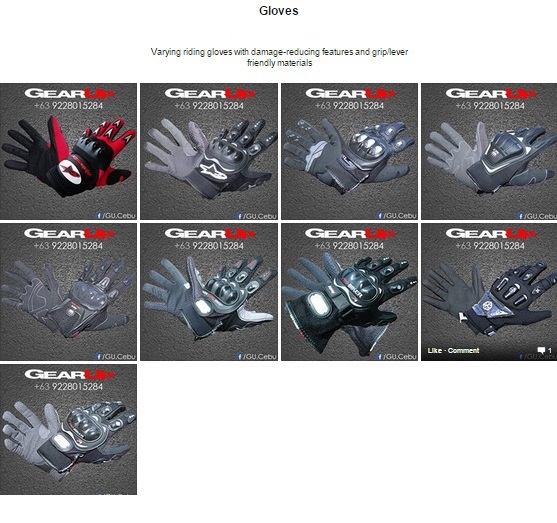 ---
OTHER SERVICES OFFERED:
- T-shirt printing : https://www.facebook.com/cebuprints/about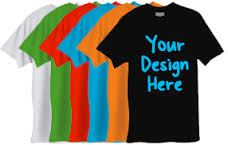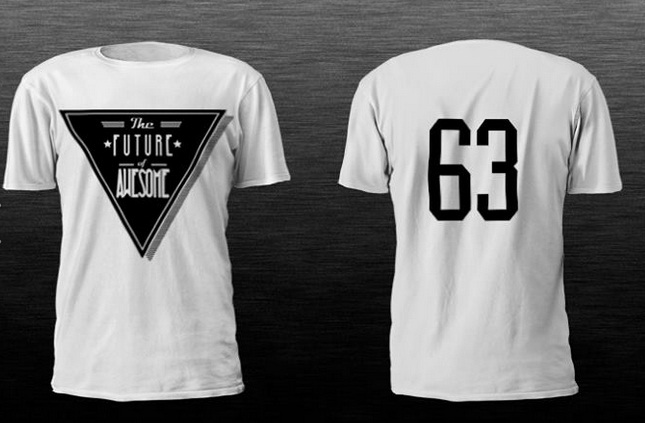 ---
- Corporate Giveaways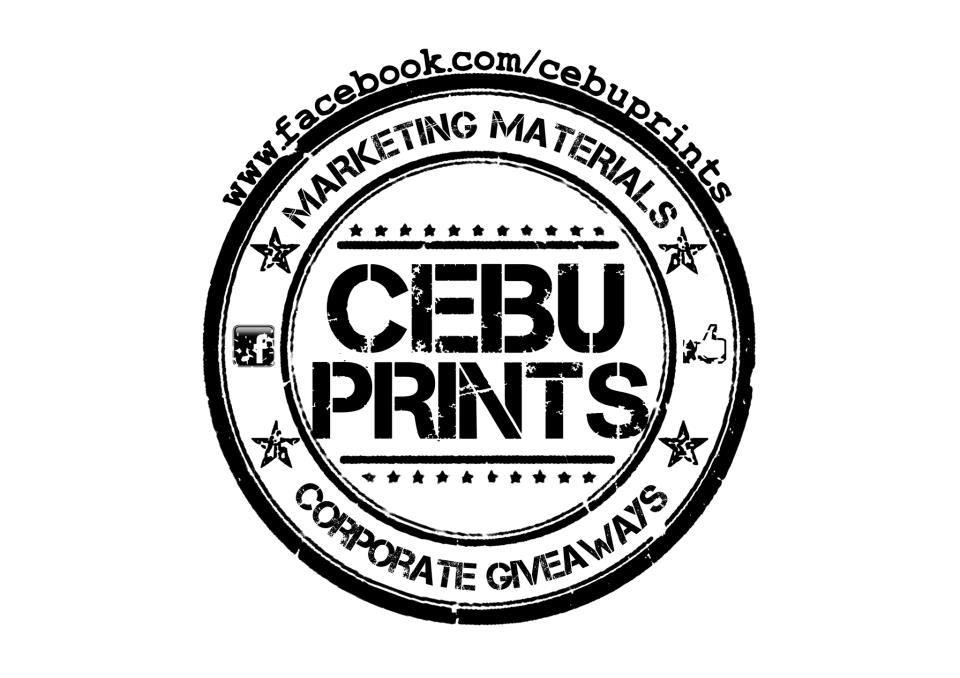 ---
Contact Information (facebook):
Gear Up Cebu :
https://www.facebook.com/GU.Cebu/timeline
https://www.facebook.com/gearupcebu
Cebu Prints : https://www.facebook.com/cebuprints/about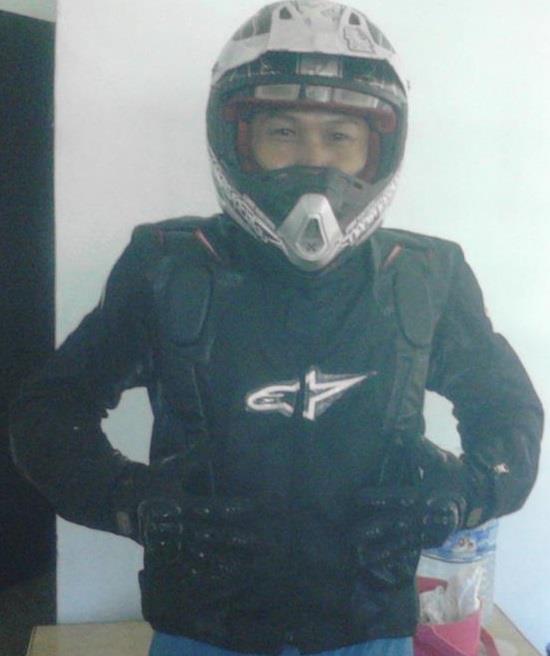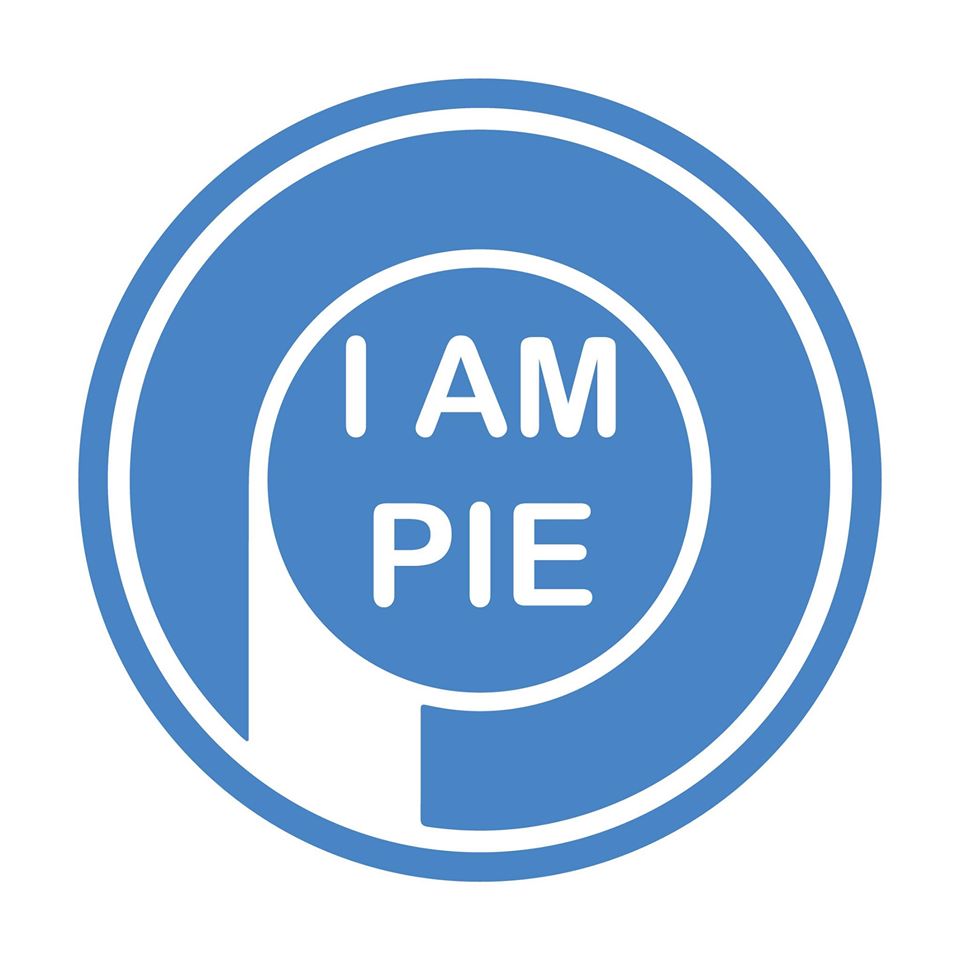 ---